Five of the state's top Division II girls' golf programs converged on Shawnee Hills Golf Course in Bedford on Saturday for the inaugural Blue Devil Classic.
The event featured defending state champion Milan Edison and state runner-up and tournament host Independence. Shelby, Cloverleaf and Waterford also participated after finishing third, fifth and seventh, respectively, at the state tournament last fall. Chagrin Falls and St. Vincent-St. Mary also competed in the event.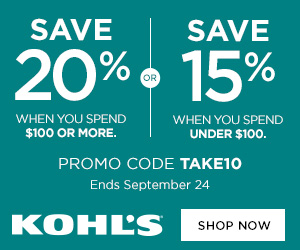 Shelby shot a 342 to pull out the win followed by Independence in second place with 362 strokes and Waterford in third with 376. Cloverleaf (411) and Milan Edison (378) rounded out the top five.
"The tournament was loaded," said Independence coach Karl Schuld. "We knew that coming in and we were looking forward to it. Now that I've had some time to digest it, I kind of like what happened because it gives us a clear picture of what we have to do."
Independence senior Sophia Trombetta, a Michigan recruit, won the individual tournament championship with a 74, four strokes better than Shelby freshman phenom Amanda Ruminski.
Trombetta finished third at state last season.
"I know I didn't play nearly as well as I'm capable of, but I was happy to get the win," Trombetta said. "Unfortunately, we couldn't get the team win and that is on each and every one of us. I learned a lot about myself and even more about my competitors, which will definitely help me at state."
Lyndsay Blum finished fifth overall with an 85 while Maddie Harper and Madeline Mindzora came in with a 97 and 106, respectively.
"I think playing on our home course, not to make excuses, but it probably caused us to be a little more cautious than we should have been," Schuld said. "That's my fault. I told the girls to be careful on some of the holes and that maybe in the back of their mind they weren't as aggressive as they should have been. The girls from other schools didn't know any better so they pulled out a driver and whacked it right down the middle. We just didn't play very well, but I'd rather have that now than when we need it in the postseason."
Blum, who finished 20th at state last year, was excited to finish among the top five of a loaded field.
"On the course, my putting was struggling and I wasn't 100-percent on top of my game, so knowing that I could still finish among the top girls gives me good confidence going into these next couple weeks," Blum said. "The same goes for my whole team as well; none of us did the best that we are capable of yesterday and we still finished second. That is our main motivation to work even harder because we know that we're capable of doing better."
Shelby's Claire Korbas, who was sixth at state last year, finished third overall with an 80 while Cloverleaf's Averi Hanna, who was 31st at state, closed out the tournament in fourth place with an 84.
The Blue Devils have their sights set on returning to the state tournament, with the goal of winning it all. They now know they'll have to get through Shelby to do it.
"That entire team is a threat to us," Trombetta said. "They are extremely consistent, one through five, and that's something we are still trying to find. We still have a lot of time to get to our full potential and I know we will get there come state. We're looking forward to redeeming ourselves on the big stage."
Team Scores:
1. Shelby 342
2. Independence 362
3. Waterford 376
4. Cloverleaf 411
5. Milan Edison 378
6. SVSM 391
7. Chagrin Falls 419
Individual Scores:
1. Sophia Trombetta (I) 74
2. Amanda Ruminski (S) 78
3. Claire Korbas (S) 80
4. Averi Hanna (C) 84
5. Lyndsay Blum (I) 85
5. Jordan Pruitt (MI) 85
7. Zoe Grant (MI) 87
7. Julia Hofacker (SVSM) 87
9. Emma Roberts (S) 89
9. Kenzie Dietz (W) 89
11. Maura Knox (SVSM) 93
12. Ashley Offenberger (W) 94
13. Jacque Butler (MI) 95
13. Julia Gutchall (S) 95
13. Sarah Henderson (SVSM) 95
13. Abby Eichmiller (W) 95
17. Brynn Shetterly (C) 96
17. Piper Magyaros (CF) 96
19. Maddie Harper (I) 97
20. Lexi Uplinger (S) 98
20. Bri Hart (W) 98
22. Hanne Wilson (CF) 101
23. Liz Leach (W) 102
24. Katie Kwasny (CF) 103
25. Madeline Mindzora (I) 106
26. Maddie Boltz (C) 111
26. Lauren Neher (MI) 111
28. Lexie Owen (SVSM) 116
29. Allie Ksiazka (I) 117
30. Emma Bartlett (CF) 119
31. McKenna Fast (C) 120
31. Abby Woodyard (MI) 120
33. Madeline Gregorie (CF) 121
34. Maeve Gaffney (SVSM) 140